ONLINE GAMBLING LICENSE
Obtaining Remote Gaming License
Want to get ahead of your competitors online? The first step is knowing how you stack up.
OBTAINING REMOTE GAMING LICENSE
Szilaghi Consulting offers support to casinos, lottery operators, and sports betting companies as well as other entities active in the igaming and gambling market.
Szilaghi Consulting offers expert assistance in obtaining gambling licenses in various jurisdictions including Anjouan, Antigua and Barbuda, Bulgaria, Canada, Cyprus, Costa Rica, Curacao, Estonia, Gibraltar, Isle of Man, Malta, Romania, and the United Kingdom. Our team of lawyers will handle document collection and negotiations with representative offices, ensuring a quick and streamlined process to obtain the necessary permissions.
Why do you need a gambling license?
It allows you to operate a legal online casino, demonstrating your commitment to fair gaming policies and trustworthy conduct. A license also signifies transparency in business operations, the security of your gaming software, and provides credibility and peace of mind to your customers.
The key reasons to obtain an online gambling license are:
Legal operation in multiple jurisdictions.
Enhanced credibility and customer trust.
Protection from prosecution for operating an illegal gambling site.
Global reach and legality.
Tax benefits from offshore licensing jurisdictions.
Favorable conditions for working with payment providers.
Access to settlement accounts in multiple jurisdictions.
Opportunities for profitable advertising campaigns.
Collaboration with top hardware vendors.
Access to the best games and software for your platform.
Listing your gaming app on Play Store and the App Store.
You deserve the best result!
WE TAKE CARE TO RECEIVE IT.
Speak to a consultant today
Tell us how we can be of service and one of our team members will contact you.
---
We can help you incorporate and obtain the Gaming License
What sets our service apart from others?
Szilaghi Consulting stands as the leading option when it comes to launching your gambling enterprise in any jurisdiction. Leveraging their vast understanding of the local gambling industry and regulatory framework, they offer unmatched expertise and support at every step of the way. Their seasoned team guarantees adherence to all legal obligations, simplifying the process of incorporation and licensing. Szilaghi Consulting takes pride in delivering tailor-made solutions that cater to your specific requirements, enabling you to overcome intricate obstacles and optimize your prospects of triumph. With a steadfast commitment to trustworthiness, reliability, and client satisfaction, Szilaghi Consulting emerges as the foremost choice to steer you towards establishing your thriving gambling venture.
Trusted by clients around the world
Szilaghi Consulting is a leading provider of corporate and gambling licensing services
How to Select a Jurisdiction?
When selecting a jurisdiction for your gambling business, it is crucial to consider factors such as reputation, licensing requirements, application procedure complexity and duration, initial and annual costs, and applicable taxes. Below is a brief overview of popular international gambling jurisdictions and the conditions they offer. It is important to align your goals with the jurisdiction of choice, considering aspects like accounting, reporting, confidentiality, taxes, payment providers, settlement accounts, and commercial considerations. With our vast practical experience in online gaming and corporate services, we can assist clients in operating legally, successfully, and in a tax-efficient manner while ensuring compliance.
We can help our clients obtain online gambling licenses in the following jurisdictions: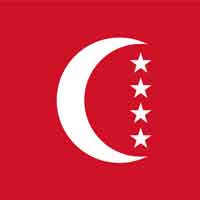 Anjouan
Anjouan is widely regarded as a highly trustworthy country for obtaining licenses. To secure an online casino license in Anjouan, operators are required to submit applications to both the Anjouan Offshore Finance Authority and the Gaming Board of Anjouan.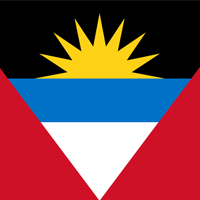 Antigua and Barbuda
To obtain a license, you need to submit a number of documents in accordance with the laws of Antigua and Barbuda. There is a one-time fee for filing an application, as well as a small percentage of taxes on net gambling wins.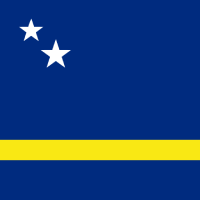 Curacao
It is considered one of the most reliable countries for licensing; it has a single application form for bookmakers, slot machines, bingo, lotteries, and casinos. To register a company, you need to register with the Chamber of Commerce of the Antilles.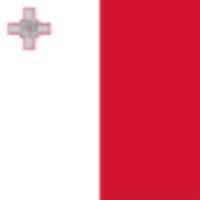 Malta
The level of reliability is very high, but the procedure itself takes a little longer. Here is a rather large list of contributions, which is revised depending on the direction of the client.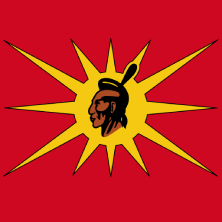 Kahnawake
The first country with jurisdiction to issue gambling licenses. Representatives of her commission draw up three types of different forms, which our lawyers will help you to understand.
Selecting a jurisdiction to start a business with online casino, bingo, poker or sports betting is a challenging task. If you are unsure about the jurisdiction that best suits your needs and budget, we will be happy to help you make the right selection. Click the Contact Us button below to start the project.
---
What to consider when choosing an offshore jurisdiction
To choose the most appropriate offshore jurisdiction for your business, you need to consider the following key elements:
Price. One of the most important factors to consider when selecting a particular jurisdiction is cost. You need to set a budget and how much you can spend on licensing, setup, embedding, operations, and ongoing maintenance. Once you know this, you can see which jurisdictions fit into your budget and give you the flexibility you need.
Political and economic stability. If the country where you want to open your gambling company is in a political or economic crisis, it can cause you a lot of problems. Opt for an economically, politically and socially stable place. With this stability comes the added advantage that you don't have to worry about things like exchange rates, profit remittance or negotiating terms with third party contractors.
Double taxation treaties. It is extremely important to consider the number of double taxation treaties that a jurisdiction has negotiated with other countries. You do not want to be in a situation of paying taxes in two separate jurisdictions. Some of the benefits of offshore companies include non-payment of business income or gaming income, but you can only really enjoy this if certain treaties are in place. If in doubt, contact one of Szilaghi Consulting's consultants, who will undertake a tax optimization process for you and your corporate structure.
Confidentiality. Different licensing jurisdictions have different requirements for confidentiality, exchange of information and personal details of the final owners. Depending on your specific circumstances, you need to decide what level of privacy you want and then choose the jurisdiction that can offer it.
Durability. Not every jurisdiction is right for every type of business. Before making a decision, you need to evaluate information such as capital requirements, deposit requirements, disclosure requirements, audit, tax exemptions, incorporation periods, policies, compliance, and more. This can be a complicated process with many considerations, so we advise you to talk extensively with your corporate service provider.
Although research is highly recommended, this is not a decision that should be made easily or on its own. The best solution is to contact Szilaghi Consulting to benefit from our 17 years of experience in offshore jurisdictions. Let us go and talk to you about all the options, evaluate which one best suits your needs, and then run the ball once the decision has been made.
---
Gaming Jurisdictions
Every business is as unique as the individual behind it and as such, our team understands that each one has its own needs and visions. With over 17 years of experience in the iGaming sector, we know the ins and outs of every jurisdiction and can therefore provide indispensable advice on which license will suit which client.
Our hands-on experience in all the key jurisdictions sets us apart from the competition. From all your corporate services needs to helping you obtain an online betting license, setting up a gaming company, tax structures, and compliance– we have you covered!
Visit our Contact Us page and allow us to help you take your business to the next level.
---
Contact Szilaghi Consulting to Get Your Online Gaming License
Szilaghi Consulting has been providing services to the online gambling industry for over 17 years. We have helped our clients to make the right choices, to realize their visions, to overcome obstacles, and, above all, to succeed. We offer transparency and efficiency and we are committed to always acting only in your interest.
Our experience in obtaining online and offline gambling licenses differentiates us from the competition. We cover all your needs, from the incorporation of the gambling company, the creation of fiscal and compliance structures, to obtaining the gambling license.
We invite you to schedule a consultation with us. We like to communicate with our customers, troubleshoot their problems, and offer solutions. We invite you to contact us today to discuss this with one of our agents. Let us help you take your business to the next level.
Contact Szilaghi Consulting to Get Your Online Gambling License
With over two decades of experience, Szilaghi Consulting has been a trusted service provider in the online gambling industry. We have a proven track record of guiding clients towards success by helping them make informed decisions, overcome challenges, and achieve their visions. Our commitment to transparency, efficiency, and acting in your best interest sets us apart.
Our expertise in obtaining online and offline gambling licenses differentiates us from competitors. We offer comprehensive support, from incorporating your gambling company to establishing fiscal and compliance structures, all the way to securing the necessary gambling license.
We welcome you to schedule a consultation with us. Our team thrives on communication, troubleshooting, and providing tailored solutions for our clients. Reach out to us today to discuss your needs with one of our agents. Let us be the catalyst that takes your business to new heights.